Water Damage Duncanville
If you find yourself knee deep in a basement flood, you can call the water damage Duncanville agents at 911 Restoration of Fort Worth at all hours of night, and our service agents will get crews to your doorstep within 45 minutes of receiving your emergency phone call.
We keep our Duncanville offices open 24/7/365, because we want to always be available to assist you under every circumstance, including the middle of the night on Christmas Eve, if need be.
Our Duncanville water removal pros are trained to find all potential leaks in your home, as well as pump out all the water and make all necessary repairs.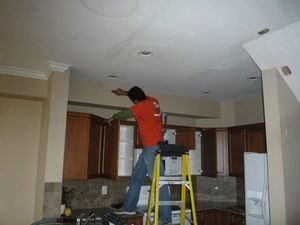 You can be sure that our staff is trained in the most state of the art water damage mitigation procedures, including:
Toilet overflow sanitization

Pipe bursts remediation

Washer hose bursts correction

Mold infestation clean up

Water heater leak repair

Fire sprinkler malfunction restoration

Flooded basement water removal
Our Duncanville flood cleanup crew always uses professional grade sump pumps, air movers and dehydrating systems to make sure your home is completely moisture free. It is important that the drying process begins immediately to avoid the onset of mold, so call us today!
Our Staff Can Even Help You Prevent Water Damage
In order to keep you safe and prevent further damages caused by the water that has flooded your home, there are certain steps you can take before our Duncanville water damage restoration techs arrive on the scene.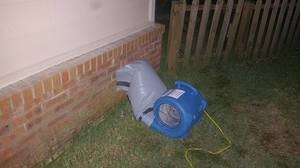 There are little things you can do to minimize the situation that will not put you or your family at risk.
The first thing you should do is locate the main water line going into your home and shut off the valve.
This will stop the flow of water coming into the home, reducing the amount of floodwater.
You should then find your circuit breaker and turn off the electricity. Our Duncanville water disaster specialists want you to avoid electrocution at all costs, even if it means living without it for an hour or so until we arrive.
Call us today, and once we get to your home, we will make sure the home is safe to turn back on the electricity and begin restoration procedures.
You Deserve Access To The Best Flood Removal Techs in Duncanville
We truly believe that our Duncanville water cleanup professionals are the best in the business, specifically because we value professionalism and always put the customer first.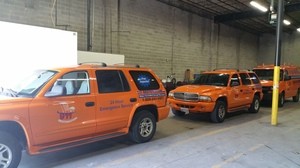 You can rest assured that when water damage occurs, we are licensed, bonded and insured to respond right away to begin pumping water out of your home.
The emotional burden of dealing with a leak is difficult enough, and we want to make things as easy as possible for our customers, so we make sure to offer affordable prices on all of our services.
Our Duncanville flood removal experts also work with all insurance companies, because we want to keep the cost of all plumbing repairs and water extractions to a minimum.
Call our Duncanville water extraction staff with 911 Restoration Fort Worth for same day services if you ever experience any type of water damage today!