Recent Fire in Fort Worth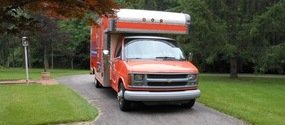 I recently read a news story of a fire that broke out in a home in Fort Worth, and I thought about how important it is to have a plan for my family in case there is a fire.
In the case of the Fort Worth family everyone was unharmed, but the incident does illustrate several important issues relating to a fire. It was 7:30 on Monday morning when Rickey Pimpton heard the smoke alarm go off. After getting out of bed, he discovered that there was a fire in another bedroom. Although he tried to put out the fire, it grew too fast to control, and he had to escape with his brother, sister and mother. The fire had moved quickly from the bedroom and blocked their exit out of the front door. Fortunately, he was able to get his family out the back window to safety.
Be Smart – Test Your Smoke Detectors!
Recently in the Fort Worth area there have been a series of fires that have taken lives. In almost every case, there was no smoke alarm or one that was properly functioning. The key factor in saving Mr. Pimpton and his family was that they had a functioning smoke detector. In addition, although there was an attempt to put out the fire, they realized that they were not going to be able to put it out themselves and let the fire department do the job. Often people can put their lives in danger by putting out a fire that they do not have the equipment or skill to put out. By the time they realize this, they have no path to escape the fire.
Have a Fire Emergency Plan
To increase the chance of surviving a similar fire in your home, you need to make sure that you have a smoke detector that is installed properly and functioning. Every few weeks, you should test it to make sure the batteries still have power, and the alarm is working properly. Have a talk with your family about what to do in case of a fire. Everyone needs to know the best way to get out of the house as well as an alternative route if the main path is blocked by fire.
Older people and children need to be assigned a guardian. This is someone who will be responsible for helping the young and old get out of the house or apartment. There also needs to be a place where everyone meets, so there can be a head count to determine if anyone is missing. The first question the fire department will ask is if there is anyone still in the home.
Dealing with the Aftermath
After the fire is put out and everyone is safe, it's time to deal with the problem of restoration, and this is something that you need to leave to professionals. There will most likely be water damage from the fire hoses and plenty of damage from the fire itself. If you are lucky, and the fire itself did minimal damage, you will still have a problem with soot and odor from the smoke.
A professional fire damage restoration service will be able to help correct these issues and bring your home back to a pre-fire state. Many restoration businesses work with insurance companies to make the work go more quickly.