Water Damage Restoration Fort Worth
The team at 911 Restoration Fort Worth is well aware of how any type of water damage can be a pall on your day, but that's why our team of water extraction pros are ready to help you out anytime.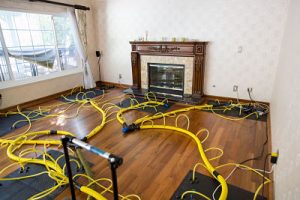 We know that you didn't expect to have to deal with water damage unfolding in your home, and that's why he wants to deal with it for you by using powerful suction technology that will completely eliminate the water from your home in no time at all.
Beyond simply eliminating the water from the premises, they will also immediately go to work making sure that the homeowner is in the right state of mind.
Sometimes these types of events can be traumatizing, and our goal is to take the heartache out of the crisis so that you can get back your peace of mind while he gets to work restoring your home.
Many times homeowners don't call a professional immediately because they are afraid of the costs that might be incurred, but our experienced professionals are capable of minimizing any costs to the homeowner for all of the water damage jobs they take on.
Stemming The Flow of Water Damage Invasion
911 Restoration Fort Worth should be prime on your list of phone numbers to call when an emergency occurs.
With teams of specialists to do everything from pumping the water from your home, to those who will set up air movers and drying technology to prevent mold growth – we can do it all.
Water damage restoration Fort Worth waits for no one, but the longer you wait to make the call to Danny, the more loss your home will experience and thus the more it will cost to ultimately repair the damage.
Quick action in the event of a water leak of any sort, be it from a faulty water heater or a sewage backup can save time and money in the long run. But ultimately saving peace of mind can occasionally be just as important and our professionals highly excel at this for all jobs we take on.
Insuring You Are Disaster-Free from Water Damage
When water damage strikes, it can be such a surprise and shock that homeowners don't know how to respond. This is why our team does double duty on every job site, from taking on the water crisis, to taking on the emotional crisis that such events can sometimes engender.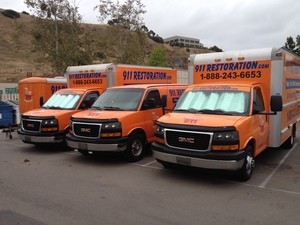 We want our clients to know that when we start work, not only will the water damage be ameliorated, but the stress of the situation will be relinquished as well.
This is because with so much experience in the industry, our team is even capable of filing the insurance claim on your behalf.This greatly reduces the amount of headache that you will have to go through during the time, and it also helps to insure that the entirety of the damage is covered by your insurance policy.
If you are in the midst of a water issue that needs immediate attention, don't hesitate to contact 911 Restoration of Fort Worth today!
Serving the communities of Addison, Argyle, Arlington, Azle, Bedford, Benbrook, Burleson, Burtonville, Carrollton, Cleburne, Colleyville, Coppell, Corinth, Crowley, Denton, Euless, Fairview, Flower Mound, Fort Worth, Frisco, Granbury, Grand Prairie, Haltom City, Haslet, Highland Village, Hurst, Irving, Keller, Kennedale, Lake Dallas, Lewisville, Little Elm,Mansfield, McKinney, Millsap, North Richland Hills, Plano, Prosper, Rendon, River Oaks, Roanoke, Saginaw, Southlake, The Colony, Trophy Club, Watauga, Westlake, Westworth Village, White Settlement, Willow Park and surrounding areas.