Sewage Backup & Cleanup Fort Worth
911 Restoration Fort Worth owner Zach Goldman wants you to know that the sewage backup Fort Worth team is capable of remediating any level of sewage.
Upon discovering a sewage backup in your home it is important to call the professionals at 911 Restoration Fort Worth right away.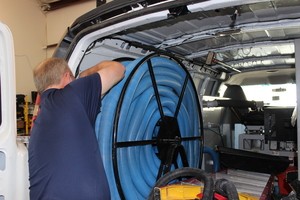 They will clean, sanitize and repair all damage done by the sewage backup, making the home a safe and uncontaminated place to live again.
The sewage cleanup Fort Worth crew understand that sewage backup qualifies as an emergency, so they make sure to be standing by and available 24/7/365, so they can begin immediate cleanup procedures on the affected area.
Our professionals are capable of removing all of the sewage and water damage in a timely manner, making it possible for you and your family to get back into the home as soon as possible.
We are located within 45 minutes of all of our service locations, allowing us to get to your home in under an hour. Out sewage backup Fort Worth pros always bring their gear with them to every house call, that way they can get t work clearing the home of sewage that day.
If your home has been affected with sewage, call the sewage backup Fort Worth specialists today so we can get you back into your home in no time.
Tips to Prevent Future Sewage Backups
With 35 years of experience, the sewage back up Fort Worth experts have seen every imaginable sewage situation. They can tell just by looking at the circumstances exactly why the disaster occurred.
A clog is a big sign.

 

Check the main sewage line and the drain line regularly to make sure that there are no signs of clogging. The different lines will exhibit different signs. If the toilet will not flush then there may be a blockage in the drain. If sinks and toilets fail to flush and backup frequently, then the sewer line is to blame.

Your lawn may be contributing to the problem. Tree roots are strong enough to disrupt the pipes and drainage system. Removing the roots can alleviate the situation, enabling the drain to run smoothly again.

A Sewer line can default with age. Even the most sturdy materials can deteriorate over time. When pipes and drains made from clay and metal can wear down over time, making sewage backups to happen more often.
If your home is already dealing with a sewage backup crisis, and you want the best in the business to handle it for you, then contact Zach and the sewage backup Fort Worth experts with 911 Restoration Fort Worth Today!
We Want To Be Your Primary Sewage Backup Experts
Don't let finances hinder you from calling the sewage backup Fort Worth service agents. Even though it can be overwhelming, the sewage backup Fort Worth members help alleviate these worries by offering affordable prices and cooperation with major insurance companies.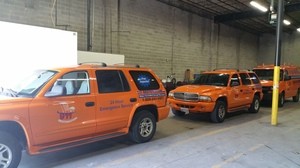 We will help you file your insurance claim all the way to the finish by filling out paperwork, talking to insurance representatives and doing everything they can to give you the best coverage possible.
We have the most state-of-the-art sewage remediation equipment, enabling a thorough cleanup every single time.
Since sewage is such an unsanitary problem, we want our customers to be able to avoid sewage backup at all costs. In order to help, below are three if the main reasons sewage back up happens, and what you can do to prevent it in the future.
Let 911 Restoration Fort Worth handle your home sewage backup. Call our sewage backup Fort Worth team with 911 Restoration Fort Worth so we can begin giving you a fresh start today!