Sewage Backup Cleanup in Fort Worth
When dealing with black water in your home or business, it is essential to hire a water cleanup company that you know you can trust to remediate the sewage spill properly.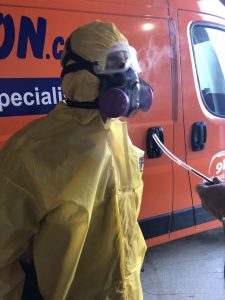 911 Restoration of Fort Worth is that company, and their technicians are available 24/7/365 to remediate the sewage backup issue in your residential or commercial property.
We consider a sewage backup to be an emergency, which is why we guarantee to respond within 45 minutes of receiving your call, ready to begin same-day sewage restoration services.
The technicians will clean, sanitize and repair all the sewage water damage created by the overflow, making your property a safe and uncontaminated place that you can thrive in.
The sewage professionals are capable of repairing all of the sewage water damage promptly, so you and your family can resume your daily lives without being overwhelmed by raw sewage.
If your home or business is in Fort Worth, Arlington, or Irving and it has been affected by a sewage spill, call the specialists today so they can decontaminate your property as soon as possible.
Tips to Prevent Future Sewage Backups
Through all of our years of experience, the sewage experts have seen every imaginable sewage situation. They can tell just by looking at the circumstances exactly why the disaster occurred.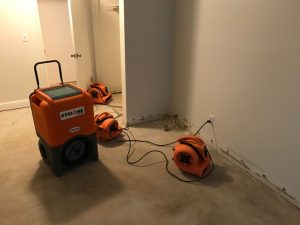 A toilet clog is always a sign that a sewage backup may be imminent. By checking the main sewage line and the drain line regularly, you can catch clogs early on before they create a spill.
The different sewage lines will exhibit different signs. If the toilet does not flush, then there may be a blockage in the drain. If your sinks and toilets fail to flush and backup frequently, then the sewer line is to blame.
If you experience frequent sewage overflows in your home, then your lawn may be contributing to the problem. Tree roots are strong enough to disrupt the pipes and drainage system. Removing the roots can alleviate the situation, enabling the drain to run smoothly again.
It is important to remember that sewer lines can deteriorate with age. Even the most sturdy materials can begin to breakdown over time. When pipes and drains are made from clay and metal they can wear down and create backups more frequently.
If your property has been affected by sewage water damage, contact 911 Restoration of Fort Worth immediately so they can begin sanitizing procedures right away.
Sewage Restoration Made Easy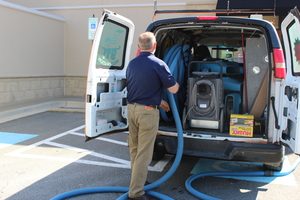 Even though sewage overflows can be overwhelming, the staff in Fort Worth will be by your side throughout the entire remediation process to help alleviate these concerns.
The last thing we want is for financial issues to hinder you from calling us, so we hope to make the situation manageable by offering affordable prices and cooperating with all types of insurance companies.
Staff members will help you file your insurance claim to the finish by filling out paperwork, talking to insurance representatives and doing everything they can to give you the best coverage possible.
On top of exemplary customer services, 911 Restoration of Fort Worth uses the most state-of-the-art sewage remediation equipment, enabling a thorough cleanup every single time.
Since sewage is such an unsanitary problem, we want our customers to be able to avoid sewage spills at all costs. To help, the technicians make themselves available to answer your questions and calm any concerns.
Let the technicians at 911 Restoration of Fort Worth mitigate your sewage water damage and give you the peace of mind you deserve. Call us today, and we can show you how to turn a mess into a Fresh Start!
Serving the communities of Addison, Argyle, Arlington, Azle, Bedford, Benbrook, Burleson, Burtonville, Carrollton, Cleburne, Colleyville, Coppell, Corinth, Crowley, Denton, Euless, Fairview, Flower Mound, Fort Worth, Frisco, Granbury, Grand Prairie, Haltom City, Haslet, Highland Village, Hurst, Irving, Keller, Kennedale, Lake Dallas, Lewisville, Little Elm,Mansfield, McKinney, Millsap, North Richland Hills, Plano, Prosper, Rendon, River Oaks, Roanoke, Saginaw, Southlake, The Colony, Trophy Club, Watauga, Westlake, Westworth Village, White Settlement, Willow Park and surrounding areas.