Water Damage Argyle
Water damage causes massive damage to carpets, upholstery, and wood inside your home when floods occur from storms or plumbing disasters, so our water damage Fort Worth experts with 911 Restoration Fort Worth are prepared to help you no matter how bad the emergency.
In order to keep you safe, 911 Restoration Fort Worth will respond within 45 minutes to start pumping water from your property with the latest drying technology. We are licensed, insured, and bonded with years of experience in the following restoration services:
Water Removal
Mold Remediation
Disaster Restoration
Reconstruction
Sanitation
Odor Control
Sewage Backup Cleanup
We prepare for all of these scenarios because our water damage Argyle crew strives to always put the customer first. We want to be the one stop shop you need for all disaster restoration services.
We are licensed, insured, and boned to take care of your water removal after a pipe burst or toilet overflow fills the property with toxic returning water.
When you need mold removal, water damage restoration services, or sanitation, call our water damage Argyle team for professional drying and clean up that makes your property better than ever!
Water Damage Restoration Experts Take On All Challenges

Call our water damage Argyle professionals for water recovery because we know our way around the worst disasters. When your home floods, mold can grow in hidden areas, bacteria will fester, and your building materials rot.
We are familiar with mold remediation, sewage backup cleanup, and reconstruction in order to remedy all of these situations. 911 Restoration Fort Worth does everything in our power to provide a fast, thorough, affordable restoration process.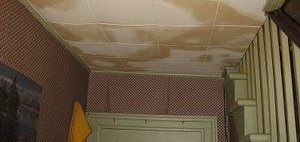 Follow these steps when you need the aid of our water damage Argyle technicians:
Call 911 Restoration
Turn off your water line and electricity
Move furniture and people from the disaster zone
Contact your insurance company
911 Restoration Argyle will be there within the hour of your call and start the water mitigation process.
We also provide a free inspection to check for mold. Our water damage Argyle specialists take care of all aspects of the restoration process. We can walk you through turning off your utilities to stop the flow of water and prevent short circuits, as well as file your water damage insurance claim.
Our water damage Argyle experts with 911 Restoration Fort Worth and we will get you the most from your homeowner's insurance coverage, so call us today!
Homeowner's Insurance Coverage for All Water Damage Crises

Water damage Argyle services are covered by homeowner's insurance when negligence and outdoor floods are not to blame.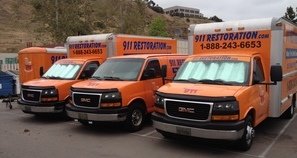 To avoid the claim of negligence, insulate your plumbing in the winter, clean your rain gutters and downspouts in the spring, and repair pluming leaks as soon as you find them.
911 Restoration Argyle also recommends you test sump pumps, replace water heaters, and install a sewage back flow valve to ensure your home is ready in case problems d o occur.
Preparation is the best policy to protect your home and your finances if your house fails. As for outdoor floods, you will need a flood insurance policy to cover that type of damage.
If either issue is in play and your insurance company refuses the claim, we offer an affordable price on all your restoration needs.
Call our water damage Argyle professionals with 911 Restoration Fort Worth for the best company in the business and see how we can help you overcome the stressful ordeal today!