Water Damage Azle
No matter what the issue, you can count on the experts from 911 Restoration Fort Worth to be ready to provide you with immediate assistance.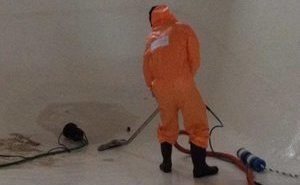 Water damage can come in all shapes and sizes, and can affect your home in a number of ways.
We will help you take on all kinds of water damage emergencies like sewage backups, floods, roof leaks, or pipe bursts.
Our water damage Azle experts are trained and equipped to perform top notch water damage repair and restoration.
With our quick response, we can stop the spread of damage and start getting your home back into proper shape.
Once we arrive, you can expect us to get to work right away by conducting a free assessment which will help us determine the best course of action at an affordable price.
One of problem with water damage like pipe bursts or sewage backups can occur even when you least expect it which can really add to the confusion and frustration. Fortunately, 911 Restoration is available 24/7/365 to provide on the day service that will give your home the fresh start it needs!
Patching Up Leaks To Avoid Mold Growth
Whenever a leak allows water into your home, it creates the moist environment where mold can thrive. Mold is attracted to dark, damp areas within your home, and pipe bursts and roof leaks are among the common causes of water getting into your home.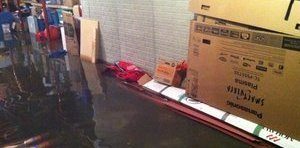 Patching them up right away can help a great deal in prevent mold growth from occurring in the first place.
With 911 Restoration's expert assistance, we can extract water and moisture out of your home using our advanced drying equipment.
We can perform the necessary restorations with speed and thoroughness to make the affected areas of your home look good as new.
Our water and mold removal technicians will be meticulous while we work on the problem so we can check for any signs of fungal infestations.
We will be checking every nook and cranny of your home to ensure you remain safe against the dangers of mold growth.
If we do detect any fungal growth, we will perform remediation work using eco-friendly cleaning solutions that will expunge any traces mold from your property.
Providing You Professional Water Damage Repairs
With the availability, quick response, equipment, and training our water damage Azle team has, you can count on us to professionally handle all your water damage concerns like roof leaks, sewage spills, pipe bursts, clogged gutters,  fire sprinkler malfunctions, water-based appliance leaks, and flooding.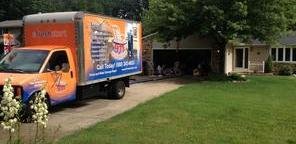 Whenever leaks occur, it has to be patched up as soon as possible in order to prevent any further problems like flooding or wood rot from harming your home.
Our experts are well aware of how trying these times can be, and this is why we will walk you through every phase of the project.
Because we know how urgently water damage needs to be addressed, you can count on our water damage Azle team to be at your property within 45 minutes of your emergency call.
For your further convenience, we will also assist you in filing your insurance claims.
For a fresh start after a water disaster, get in touch with the water damage Azle experts with 911 Restoration Fort Worth for exceptional services to get you property back on track today!