Water Damage Crowley
Our water damage Crowley experts with 911 Restoration Fort Worth are ready and waiting to expedite water damage restoration. Crowley, is named after S.H. Crowley who was the master of transportation for the railroad during the city's early years.
Crowley technicians handle your toilet overflow with ease, as well as:
Odor removal.
Mold decontamination.
Cutting-edge
Maintain your gutters and downspouts.
Fix your main water line.
Replace a faulty water heater.
Fire sprinkler system maintenance.
The town is full of residents who love the benefits of business and industry that the proximity of the rails provides, they don't love the idea of water or sewage damage plowing through their home like a runaway freight train.
Even simple issue that you may think you can solve yourself should be transferred to professionals because homeowners tend to miss areas under the floor tiles and drywall that become a haven for mold. Rely on our water damage Crowley technicians when floods occur in your property.
Repair Leaks and Other Prevention Techniques

Do not attempt to repair leaks yourself, as the bacteria within can be deadly, so leave it to our water damage Crowley personnel with 911 Restoration Fort Worth.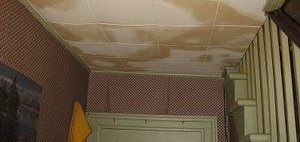 Here are some things to remember about water damage:
Even clean water leaks can cause massive problems after a time by promoting mold growth and taking a toll on the building materials.
The best way to remedy this situation is with professional gear and training.
911 Restoration Fort Worth is prepared to help you with all the latest drying technology.
Prevention through methods like tree maintenance and pipe inspections can go a long way.
Don't let your gorgeous home fall victim to the effects of a water invasion of any sort without help from the best. Contact our water damage Crowley team with 911 Restoration Fort Worth for help from the best in the industry today!
Water Damage Restoration Specialists Up for Any Challenge
Crowley water damage mishaps that happen to homeowners, often are unexpected. If you have a toilet overflow your first step should be to turn off water to the affected unit, followed closely by a call to our Fort Worth professionals before the damages and costs increase.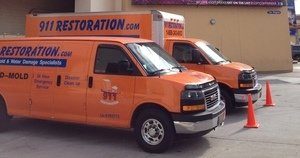 Crowley masters spot and stop the issue immediately. You want a quality, reliable restoration company do the repair job.
Our water damage Crowley pros have the field research that shows standing and pooling water will cause more damage the longer it is allowed to remain without extraction.
Eventually standing water will erode the structural capacity of your home's integrity and potentially cause a failure endangering your life and that of your family too.
We aren't just the best restoration company in the Fort Worth area because of our decades of industry experience or the unmatched restoration knowledge that we have, but also because we truly care about and love the city of Crowley and all of its wonderful citizens like family.
Unbeatable excellence in our restoration work is assurance to our clients that they are in the best hands in the restoration industry. Call our water damage Crowley team with 911 Restoration Fort Worth for a fresh start in your home or office today!