Water Damage Fairview
If your household is in need of major flood repair, you can depend on the water damage Fairview technicians at 911 Restoration of Fort Worth to provide you with fast and efficient around the clock service.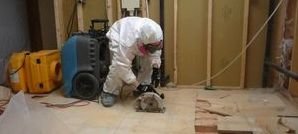 Homeowners can feel secure when we are on the job knowing that we are able to remediate all types of water damage by providing you with same day services, such as:
Toilet overflow sanitization

Pipe bursts remediation

Washer hose bursts correction

Mold and fungus infestation cleanup

Water heater leak repair

Fire sprinkler malfunction restoration

Flooded basement water removal

Flooded crawlspace cleanup

Complete repair of all damage

Black Water Cleanup

Sanitization

Odor Control
Our water damage Fairview agents understand how water emergencies can occur at all hours, so our water damage Fairview agents make sure to stay available 24/7/365.
We never want to make you wait long for help when dealing with water, especially since we guarantee to arrive within 45 minutes, even if you need help in the middle of the night. So, call our water damage Fairview specialists when you need a company willing to come out to you literally anytime, and we will provide you with a free home inspection.
There Is No Water Disaster That Is Too Big For Our Pros To Remediate
When you hire our water damage Fairview pros, we want you to rest assure that once we get on the scene we are equipped to handle literally all aspects of the job.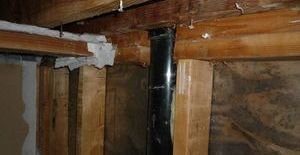 We use powerful sump pumps, wet vacuums, vapor barriers, air purifiers, dehumidifiers and air movers to get your home dry in a short period of time. Then, once all the water is extracted, we can begin focusing on repairing any damage.
Mold growth is one of the main issues that you may experience after extensive moisture has affected your home. This can quickly occur, because mold spores only need about 24 hours to grow after they have been exposed to water.
Mold, mildew and fungus like to grow in areas of the home that are out of sight, such as in crawlspaces, attics, basements, air vents, inside walls and underneath flooring.
Our water damage Fairview crew knows exactly where to look for mold and how to get rid of it, so call us when you need comprehensive services that deal with both water damage and mold growth.
The Customer Always Comes First In Every Water Damage Job
Our water damage Fairview unit finds customer service to be just as important as the actual water damage restoration. It is understandably overwhelming to be faced with a home renovation, no matter how big or small the incident may be.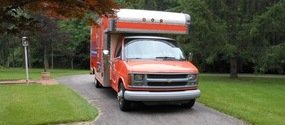 With your daily life being interrupted by the reconstruction, you may feel like your life is being disrupted, and our water damage Fairview operation wants you to know that we are sensitive to that when we arrive on the scene.
We hope that by offering excellent customer service we help you get through this whole ordeal feeling positive and happy with the work being done.
It is important to us to always go the extra mile by being constantly accessible to answer any questions you may have, so call our water damage Fairview techs at 911 Restoration of Fort Worth today, and we will give you the fresh start you deserve.