Water Damage and Mold Growth Frisco
When a water emergency impacts your household, you can call the water damage Frisco agents at 911 Restoration Fort Worth and we will guarantee to arrive within 45 minutes and the implementation of same day services.
You can trust that our mold removal Frisco pros use the latest water extraction and drying equipment to remediate the following causes of water damage:
Burst Pipes

Roof leaks

Sewage backups

Appliance malfunction

Water heater explosions

Washing machine overflow

Ruptured hoses

Flooding

Leaky shower pan

Ice machine Malfunction
The longer water sits on the surfaces of the home, the more damage it will do to the structure of the home, and our water damage Frisco techs will do everything in our power  to prevent that. Our mold removal Frisco crew will assist you as fast as we can, so when we arrive on the scene we will conduct a free home inspection in order to figure out the extent of the damage.
Call us if you have any questions regarding a flood, leak or plumbing issue you may be experiencing, and our water damage Frisco staff will assist you in any way we can.
Our Flood Damage Unit Also Offers Mold Eradication Services
When a property is flooded, the excessive moisture can cause mold spores to blossom and thrive throughout the home. Once water is added to the spores, our mold removal Frisco specialists know that it can begin to infest the wet areas of the household in a mere 24 hour period.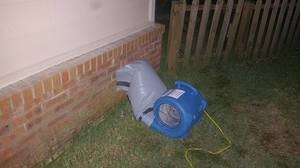 This is why it's crucial for our water damage Frisco unit to begin extraction services immediately.
We have many types of fungal infestations in their day, so our mold removal Frisco team knows exactly how to eradicate the substance from the premises.
Our water damage Frisco workers have the comprehensive equipment needed to dry the home and get the mold, fungus and mildew out of the household quickly.
With all of our years of experience in the industry, we understand how important it is to immediately clean up all water-related problems, which is why our mold removal Frisco staff is available 24/7/365.
Call our IICRC certified water damage Frisco technicians the instant you find a leak, and we will turn your home into a healthy living space for you and your family again.
Keeping You Safe During A Water Emergency Is Our Main Priority
Our mold removal Frisco specialists want all of our customers to feel safe in the face of a flood, so we make sure to do everything in our power to put your mind at ease during these trying times.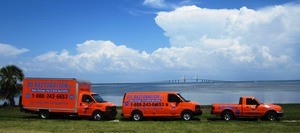 When there is a water emergency affecting your home, our water damage Frisco professionals want homeowners to know that it is important for them keep away from the affected area.
The invading water could carry toxic elements with it, so our mold removal Frisco pros never want you to attempt a clean up on your own.
You should also immediately shut off the main water valve of your home if your water issue is coming from a ruptured hose or burst pipe, because our mold removal Frisco techs this will stop the flow of water coming into the home right away.
The best way to protect you and your family is to call our water damage Frisco experts with 911 Restoration Fort Worth, and we will give your home the fresh start it needs today!