Water Damage Haslet
If you are a homeowner in Haslet, there is no need to fear a flood when you have the expertise of 911 Restoration Fort Worth on your side. The weather in Haslet consists of humidity, rain and even some snow, all which can cause water-related emergencies in your home.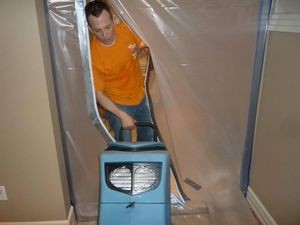 They are pros at cleaning up even the most severe disasters and leaving your home looking flawless.
The Haslet water damage professionals know how to fix everything, from leaking roofs to flooded bathrooms.
They are backed with over 35 years of experience in the industry, showing our customers just how dedicated we are to home restoration.
The water damage agents want to maintain your home all year, so they are constantly standing by just in case there is a pipe burst.
Our entire operation is licensed, bonded and insured for your protection, so you never have to worry when the Haslet flood remediation members are on the job. We are equipped with the most state-of-the-art water extraction technology, enabling us to consistently do solid work at every job site.
Keeping your home clean and safe after it has been affected by a plumbing issue is something the water damage techs make their top priority.
Tips To Keeping Your Roof Safe from all Water Damage

Your roof is what protects you and your family from the elements. It is important to have a solid roof over your head, no matter where you live. The most important way to keep your family protected in Haslet is by keeping a well-maintained roof.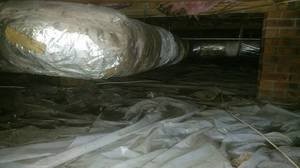 Our Haslet home restoration crew has some tips to help homeowners safe and dry all year round.
Annually get your roof checked by a professional.

Get the detailed report about findings from the roof inspector to keep a record of the quality.

Any problems with the shingles, granules, the flashing around the chimney or vents needs to be repaired immediately.

Puddles on the roof are a sign that an inspection is necessary.

Properly insulate your roof to prevent condensation buildup.
If your home or business is already undergoing water damage from a pipe burst, water heater failure, or any other means, then contact Zach and the water damage Haslet experts with 911 Restoration Fort Worth today!
Our Haslet Water Damage Experts Are On Call For Your Convenience

Our 911 Restoration Fort Worth office are opened around the clock, and available 24/7/365, because we know that you water damage can strike at the most inconvenient times.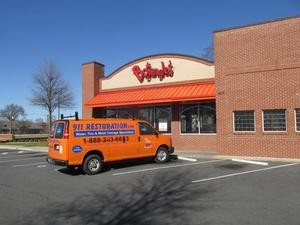 Branch owner Zach Goldman wants Haslet homeowners to feel safe knowing that they can call our water damage specialists literally any time.
Do not waste any time when water is involved in your home disaster. Our experts will be at your home within 45 minutes of receiving your emergency call.
Our customers are our top priority and providing optimal customer service is very important to Zach and his team. We are proud of our professionalism, our competitive prices and our good relationship with all of the major insurance companies.
The water remediation professionals in Haslet want to guide you through this tough time and restore your home.

If your home is already amid a pipe burst situation, or if you want advice from the best on all of your restoration concerns, then contact Zach and the water damage Haslet team with 911 Restoration Fort Worth today!