Water Damage Highland Village
Before invasive forces of water find their way into your property's important structures give our water damage Fort Worth team at 911 Restoration Fort Worth a call.
Water damage that originates from outside sources like rain water or an overflowing river is often more destructive than from indoor incidents like pipe bursts because these emergencies usually involve a water flow that isn't as easily halted.
When it comes to high-quality water damage restoration solutions, no company is more experienced than 911 Restoration.
Our nearly four decades of experience in the business means that you should call our water damage Highland Village team when you're experiencing a:
Flooded living room
Fire sprinkler malfunction
Pipe burst
Toilet overflow
Ceiling leak
Washer hose burst
Mold outbreak
Even if you've never experienced an incident of water damage in your Fort Worth area home, call our water damage Highland Village team today for a free inspection.
Maintaining the pipes and plumbing of your residence will go a long way toward keeping damage to a minimum in the event that as an emergency does occur.
And in the event of a true unexpected catastrophe involving your toilet or sewage system, our licensed bonded and insured water damage Highland Village technicians are trained to handle damage from any category of water:
Our technicians are all equipped with state-of-the-art technology, the latest available in the industry, to ensure that your problem is eliminated as fast as possible.
At 911 Restoration we are truly the leaders in handling escalated situations like mold and black water so at the first sign of water damage call our water damage Highland Village team today!
Water Damage Indeed Cause Mold

Mold develops when water is allowed to pool for 24-48 hours after a water damage incident which is why it is so important that you call our water damage Highland Village team at 911 Restoration at the first indication of mold.
If your water emergency originated from an indoor problem like a pipe burst, first turn off the water line, then call us. If you're experiencing a black water issue in your bathroom as the result of a toilet overflow, call us immediately for fast, same-day service.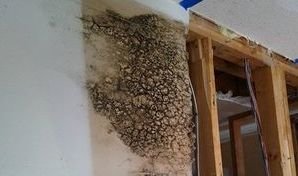 Untreated mold will lead to:
Warping
Rotting
Allergies
Asthma
Disease
Additionally, structural integrity problems and completely foundation failure are also possible if microorganisms are allowed to deteriorate your walls, ceilings and floors for long enough a period.
We won't let that happen. We know that Highland Village, Texas is a city with hot, humid summers that is perfect weather for mold to grow.
With this in mind, our water damage Highland Village team strives to be the best by working hard to avoid mold in the first place, so don't settle for anything but the best and call our water damage Highland Village team now!
Water Damage Restoration Rescuers Here for You

Our years of experience, fast response time of within 45 minutes, and our commitment to keeping the city mold-free are just some of the reasons why 911 Restoration Fort Worth is the best company in Highland Village for high-quality water damage restoration services.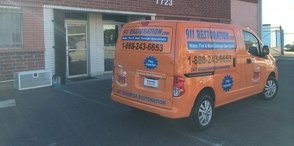 Our water damage Highland Village team is truly committed to the city of Highland Park, Texas. In fact, we're available 24/7/365 to take your call regardless of the emergency you're experiencing.
We do this because we've seen it all in our years in the business and know just how dangerous water damage and mold truly are.
Areas of the country like Highland Village that are hot and humid and also surrounded by large bodies of water experience water damage in many forms all year-long.
Additionally, mold growth is more common in such areas so fast, efficient service is that much more necessary. That is where our water damage Highland Village experts come in.
We are truly the best in every aspect of the restoration process and that is what you deserve, so don't wait any longer and call our water damage Highland Village technicians at 911 Restoration today!