Water Damage Hurst
Water related incidents happen and must be taken care of immediately before escalation of issues, so our water damage Hurst experts with 911 Restoration Fort Worth will get there quickly, because in a water damage crisis, timing is of the essence. Our jobs always come with our free visual mold inspection.
That's why our water damage Hurst experts are standing by, ready to save the day in your emergency, call us when you have property damage!
Our Hurst pros take care of the problems associated with:
Mold decontamination.
Faulty water heater extractions.
Gray water and returning water removal.
Black water extractions.
Fire sprinkler maintenance.
Maintain your gutters, downspouts and sump pumps.
Hurst, a well-populated yet quiet community that humbles itself on its picturesque streets and homes that complement the backdrop of raw Texan beauty, occasionally is marred by the same water damage issues that affect residents in the rest of the country when a sewage backup or pipe burst occurs in resident's homes.
Toilet overflow is an issue that many homeowners think they can take on by themselves, but truly this is actually a black water situation that requires the guided and knowledgeable hands of our water damage Hurst staff.
Black water can seep into the porous surfaces of your home and stagnate allowing take hole and expand. weakened immune systems, the elderly or especially young.
If your home or office location is amid a flooding situation, then you need the professional help of our water damage Hurst team with 911 Restoration Fort Worth today!
Water Damage and Repairing Leaks

Do not attempt to repair leaks yourself either in your home or outside of it, as the bacteria within can be deadly, so leave it to our water damage Hurst personnel.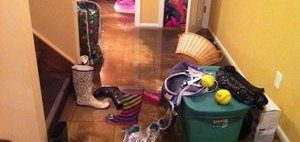 Even clean water leaks can cause massive problems after a time by promoting mold growth and taking a toll on the building materials.
The best way to remedy this situation is with professional gear and training. 911 Restoration Fort Worth is prepared to help you with water damage restoration services.
Leaks from any source can be a challenge, be it from a ceiling situation gone awry, to an attic that has been impaled by flying debris during a storm, we are here for you always.
Don't let your gorgeous home or prospering business suffer from the effects of a black water invasion either. Contact our water damage Hurst team with 911 Restoration Fort Worth immediately for help today!
Water Damage Restoration Details Explained
Hurst experts have seen every kind of water damage situation that exists and in that time we have learned it can happen to anyone, even in an idyllic desert paradise like Hurst.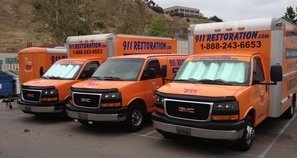 Our water damage Hurst pros are ensure that our clients get the most complete restoration care at the most affordable price possible.
Our water damage pros also know that to stand and pool in a location such as your foundation, the more damage it causes to the support infrastructure of the edifice, endangering you and your family unnecessarily.
We offer an excellent level of care during the restoration, but also peace of mind in knowing that certified, thoughtful and dedicated professionals are taking care of their home like it was our own.
Call our water damage Hurst team with 911 Restoration Fort Worth whenever you need the highest quality professional restoration company in the business, and we'll be there to help today!