Water Damage Lake Dallas
Water damage causes massive amounts of damage to building materials when plumbing leaks or storms rain through your roof, and our water damage Fort Worth experts with 911 Restoration Fort Worth will always put the customer first in such an emergency, which is why our water damage Lake Dallas crew offers professional water removal at an affordable price.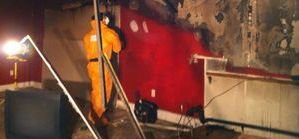 We are licensed, insured, and bonded to handle all your disaster restoration services. 911 Restoration Fort Worth offers the best water damage restoration services to all houses in the community.
Our water damage Lake Dallas team is available 24/7/365, so call as soon as you need us.
We respond within 45 minutes. Our water damage Lake Dallas professionals understand the traumatic nature of floods, so we strive to lead through support during such a catastrophe.
Call our water damage Lake Dallas team with 911 Restoration Fort Worth and see how our services can make your property even better than it was before leaks started today!
Water Removal and Restorations

Call our water damage Lake Dallas technicians with 911 Restoration Fort Worth at for water removal because we have years of experience in the field.
When it comes to water extractions, experience, equipment, and expertise are essential for an excellent job. 911 Restoration Fort Worth uses the latest drying technology for thorough water restoration.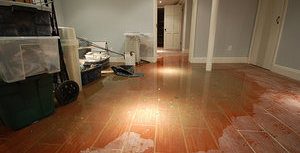 Homeowner's insurance covers water damage Lake Dallas services when particular stipulations are met, so call 911 Restoration Lake Dallas to handle the paperwork for you.
You will need to have preventative measures in place to ensure your insurance company covers the damage.
Some tasks you can take beforehand include insulating your plumbing, fixing plumbing leaks as soon as they are found, and cleaning leaves from your rain gutters.
We know how to handle water mitigation, mold removal, and sanitation. With our credentials, we can return your home to normal while allowing you peace of mind.
So, call our water damage Lake Dallas specialists with 911 Restoration Fort Worth and we will even help you achieve the most coverage from your homeowner's insurance company today!
Water Damage Absolutely Causes Mold Growth
Water damage causes mold growth at an alarming rate, so get a hold of our water damage Lake Dallas operatives as soon as you find a water line break or black spots in your home.
Mold carries many health risks that include respiratory problems. It can be deadly if left unabated long enough. A fungus infestation can appear over night and get much worse in as little as 48 hours.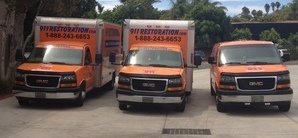 By week's end, your ventilation system will probably be contaminated and you will be breathing mold spores. Our water damage Lake Dallas staff provide the best remediation techniques and mold decontamination along with our water recovery jobs.
In addition, you should test your sump pumps, install a sewage back flow valve, and replace old water heaters. These are all processes that show you are a responsible homeowner and negligence was not at fault of the damage.
If your insurance company finds that leaks were preventable, they may refuse your claim, in which case our affordable price will save your finances.
We also offer a free inspection to check for mold that may have grown in the mean time. If your insurance policy covers the water damage, it should also cover the mold.
This gives your home a well rounded drying and clean up service. You need to repair your leaks as soon as possible to ensure mold does not grow, so call our water damage Lake Dallas team with 911 Restoration Fort Worth at the first sign of trouble today!