Water Damage Little Elm
If a heavy rain storm causes water to seep through your roof and leak into your home's interior, the water damage Little Elm techs at 911 Restoration Fort Worth can immediately assist in getting your household dry and clean.
It is important for us to be able to help you with all aspects of a home renovation, so our property repair workers are trained in all types of remediation, such as:
Toilet overflow sanitization

Pipe bursts remediation

Washer hose bursts correction

Mold infestation clean up

Water heater leak repair

Fire sprinkler malfunction restoration

Flooded basement water removal
We want to be able to help you as soon after the incident occurs as possible, so our water damage Little Elm experts guarantee an arrival time of within 45 minute  no matter what time you call us.
Our office stays available 24/7/365, making it easy for you to get immediate assistance, even at the most inopportune moments.
Let us be the company to handle you water emergency, and call our licensed, bonded and insured water damage Little Elm professionals for a free home inspection today.
Rain Or Shine, Our Leak Repair Agents Are On The Job
Although the elements may seem impossible to combat in those moments, our water damage Little Elm agents are able to fix any leak under even the most dire circumstances.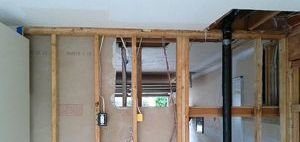 It seems like water disasters happen at the most inopportune times, such as during a rain storm.
We will come to your home during any storm and begin restoration work right away.
Our water damage Little Elm specialists have state of the art gear that make it possible to get your household dry, repair any damage and successfully fix the source of the issue.
It is our goal to be your go-to home restoration company, so we always go the extra mile to prove to our customers just how dedicated we are to your home, and your family.
Call our water damage Little Elm pros today and find out what it is like to work with the most reliable leak repair team in the flood and leak damage remediation industry.
We Are Here To Remediate All Aspects Of A Water Emergency
Dealing with invading water does not have to be something you do on your own. Our water damage Little Elm team is here to handle it all, so you can sit back and relax until we are finished on our end.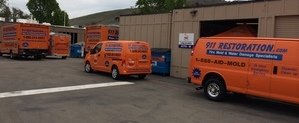 We understand just how overwhelming this whole ordeal can be, but with us on the job, you don't have to worry about a thing. Our water damage Little Elm staff will even help you with understanding your insurance policy.
With so many years working with insurance companies, we know exactly what information they need about the water damage in order to provide you with the best coverage.
Along with always accepting insurance, we also consistently offer affordable prices on all of our floodwater remediation services, that way everyone in the community can reach out to us, even if they are uninsured.
Call our water damage Little Elm technicians at 911 Restoration of Fort Worth today and we will do whatever it takes get you the fresh start you and your home deserves.