Water Damage and Mold Removal Mansfield
If you are a homeowner and you begin noticing signs that fungus may be infiltrating your property, then you should call the mold removal Mansfield team at 911 Restoration of Fort Worth right away.
You can rest assured when you hire our water damage Mansfield staff that we are licensed, bonded and insured to provide you with comprehensive services, such as:
Cleanup services

Spore removal

Moisture extraction

Vapor Barriers

Sanitization

Drywall replacement

Thorough drying techniques

Air filters and purifiers

Mold testing

Vacuuming

Water damage restoration
Our mold removal Mansfield technicians make it easy for homeowners to schedule an appointment with us since we stay available 24/7/365 in order to assist you within 45 minutes of receiving your emergency call.
It is important to get our water damage Mansfield staff to your property immediately after discovering any sign of mold in your home. We make sure to remediate all aspects of the growth, because we know that unmitigated moisture issues can lead to an infestation.
Call our mold removal Mansfield technicians even if you notice just a small amount of fungus on your property, and we will provide you with a free home inspection to determine the full extent of the damage.
We Understand That Mold Remediation Includes Water Damage Repair
Along with fungus cleanup, our water damage Mansfield agents is also trained to mitigate all types of water damage.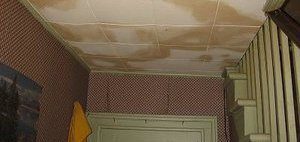 Our mold removal Mansfield specialists always respond quickly when it comes to mitigating problems involving water, because with the passing of time, the more water and mold damage is experienced.
When moisture lingers in your home then it is common for fungus to begin to grow in that area. Those who are around this mold can begin to experience health issues, especially if they inhale the spires for a significant amount of time.
You can tell if mold is affecting you physically if you begin to experience coughing wheezing, sneezing, headaches and respiratory issues upon entering your home.
Call us when you need water extraction and mold sanitization assistance, and our water damage Mansfield pros will go the extra mile for you today.
You Can Count On Us To Provide You With The Best Water Damage Service
Our customers are always the main priority to our mold removal Mansfield crew, and you can be sure that we will do whatever it takes to prove our dedication to you and your home.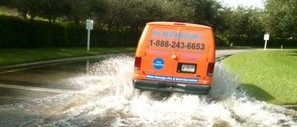 On top of cleaning up mold, our water damage Mansfield unit will also assist you with figuring out the financial side of the process, including filing your insurance claim if you need us to.
We want you to rest assured that when you hire us for a job that our mold removal Mansfield operation will always offer affordable prices on all of our services.
Call our water damage Mansfield workers at 911 Restoration of Fort Worth when you notice any signs of a leak or mold growth in your living space, and we will be there to offer you the fresh start you need today.