Water Damage River Oaks
When your home is affected by a flood, you can call the water damage River Oaks agents at 911 Restoration Dallas and we will be at your home, ready to get to work, within 45 minutes.
Our River Oaks water cleanup specialists are trained to repair all causes of water damage, such as:
Washing machine overflow

Ruptured hoses

Flooding

Leaky shower pan

Ice machine Malfunction

Burst Pipes

Roof leaks

Sewage backups

Appliance malfunction

Water heater explosions
We know how important it is to remediate all water based disasters right away, so we implement same day services in order to reduce the chances of long term damage.
Call us as soon as you discover unwanted water in your property and we will be at your door with all of our professional gear, ready to get started restoring your home.
Water Is Your Home's Biggest Enemy
Our River Oaks plumbing team wants homeowners to understand just how much of an impact moisture has on a home. Not to be dramatic, but it is your home's biggest threat because it can destroy the integrity of your foundation, roof, walls, and floors.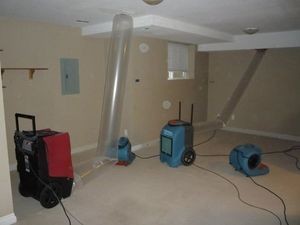 Keeping moisture at bay will improve the "age" of your home and protect its value. Below are some tips from our River Oaks water removal staff:
Really pay attention when it rains. Look for signs that your gutters over flowing, that water flowing away from your house and if water is seeping inside.

After a bout of heavy rain storms, do a quick inspection of your roof, siding, foundation, windows, doors, ceilings, and basement to spot any damage or leaks.

Use the changing of the seasons as a reminder to check and test water-related appliances like your washer, refrigerator, water heater, and sump pump. Doing regular maintenance on these issues will decrease the likelihood of having to deal with water damage later on down the line.

If you find any issues, repair them immediately, especially any leaks. Don't procrastinate when you spot even a minor leak or pipe drips inside your house. Ongoing small leaks can slowly erode pipes and fixtures, and even cause mold, mildew and fungal growth.
When you discover a leaky roof, dripping pipes or pooling of water under your flood, you need to get it repaired immediately before it compromises the foundation.
Call our water damage River Oaks team with 911 Restoration Fort Worth and we will help you prevent water from damaging your home with a free home inspection today!
We Can Show You That There Is Life After Water Damage
We know that it may seem overwhelming when you are in the midst of a flood, but when our River Oaks floodwater removal pros are on your property, you can stay calm knowing that we have got you covered from here on out.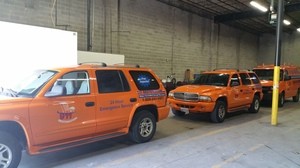 Our River Oaks water extraction crew knows exactly what needs to be done to get your home beautiful again, and we implement those steps as soon as we arrive.
You can count on us to assist you whenever you need us, even if it is the middle of the night, because we stay available 24/7/365.
Starting with a free home inspection we go over every bit of damage and asses the scope of the work.  Once homeowner and crew are on the same page, we will get right to work.
We just want to make this process as easy as possible for you, so call our water damage River Oaks flood eradication professionals with 911 Restoration Fort Worth and we will make sure you get the customer service you deserve today!