Water Damage The Colony
When you need fast and efficient remediation services for a water-based disaster, you can rely on the water damage The Colony crew at 911 Restoration Fort Worth to be there for you day and night.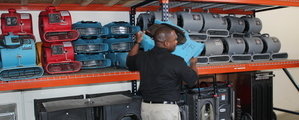 It doesn't matter what time you need assistance, because we are available 24/7/365 to help you through your crisis.
Once our service agents fully understand your situation, they will relay that information to our water damage The Colony unit and they will arrive at your doorstep within 45 minutes.
We take all instances that involve moisture very seriously, because through all of our years of experience we know exactly the type of destruction this powerful element can do to a household.
In order to limit these issues, you can be sure that we always implement same day services, that way the moisture is extracted from the home and off its surfaces as quickly as possible.
Call our water damage The Colony techs the moment you notice water invading your property and we will conduct a free home inspection as soon as we get on the scene.
From Water Damage May Spring A Mold Infestation
It is not unusual for mold to be a byproduct of water damage, especially in the Texas humidity. Fortunately, our water damage The Colony workers are well-versed in this type of remediation and will do thorough job at removing all traces of mold.
Once we figure out exactly what needs to be done, we will implement the following comprehensive services:
Water damage restoration

Moisture extraction

Thorough drying techniques

Sanitization

Spore removal

Drywall replacement

Vapor Barriers

Air filters and purifiers

Mold testing

Cleanup services

Vacuuming
We are one of the few companies that make it part of our regular routine to visually check for mold when we are called to a water damage job, and this is because we want nothing but the best for you and your family.
With our water damage The Colony operation on the job you can rest easy knowing that you are safe from the harmful effects of mold, so call us today!
Let Us Show You The Brighter Side Of Water Damage
It may seem impossible when you are in the midst of a home flood or leaky roof that whatever is happening can be seen as a positive experience, but our water damage The Colony techs are here to show you that it is possible.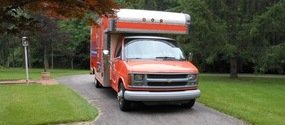 Even though finding out you need a new bathroom after a plumbing issue may have been unexpected, the good news is that you will be getting the bathroom of your dreams once we are finished with it.
Providing you with this level of customer service is a passion of ours, and we hope to show you how this seemingly unfortunate event can actually be a new beginning.
Your satisfaction is our main priority, and we will go the extra mile to prove to you that we will stay dedicated to the job until that satisfaction has been achieved.
Call our water damage The Colony experts at 911 Restoration of Fort Worth today and we will be there to show you that a fresh start is possible after water damage.