Water Damage Trophy Club
Water damage is not something you can always plan for but by employing proper preventive maintenance practices every so often the damage your important systems and structures sustain can be kept at a minimum, so with this in mind call our water damage Fort Worth team at 911 Restoration Fort Worth today for a free inspection of your home or business.
Our water damage Trophy Club team can come out to your residence the same day you call us to check your home for plumbing red flags and hidden mold. Our 35 years of experience in water damage restoration solutions has made us industry leaders at fixing:
Toilet overflows
Water heater leaks
Flooding issues
Plumbing problems
Pipe bursts
Roof leaks
Mold infestations
Even if you don't have a current water issue going on in your home, because we are also the leaders in preventive maintenance call us today and one of our water damage Trophy Club professionals will be happy to come at to your home to provide you with a free inspection.
Always being prepared for any emergency will go a long way toward keeping minor issues from becoming larger, more serious category 3 water catastrophes involving mold and black water.
So whether you have water damage or not, call our water damage Trophy Club team today so we can get you started with a free inspection for mold!
Water Damage Positively Causes Mold
Our water damage Trophy Club technicians stress preventive maintenance and a fast response to all water damage situations because if standing water is allowed to stagnate for 24-48 hours, mold spores begin to grow and multiply. Once this happens, all sorts of health problems can ensue: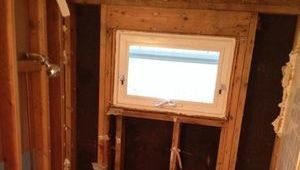 Additionally, essential systems of your home like carpets, walls and floors can begin to deteriorate if a mildew or mold infestation gets out of hand.
In our decades of experience working with water damage, we've seen a toilet overflow that wasn't quickly or properly addressed turn into a class 4 water damage emergency faster than you think.
Even so, our water damage Trophy Club specialists are highly-trained to handle all classes of water damage.
Our state-of-the-art equipment and technology that all of our water damage Trophy Club specialists are equipped with is highly effective at eliminating even class 4 water damage before the structural integrity of your home is compromised.
We truly care about your home which is why after we're done with the restoration job and clean-up process, your home will be looking even better than before.
You have high standards when it comes to your home and so do we, so don't settle for anything less and call our water damage Trophy Club team at 911 Restoration today!
Water Damage Restoration Professionals Here for You

When it comes to taking care of your home and restoring it to better-than-new condition you want a company that goes above and beyond the competition to take care of your Fort Worth area property and that is 911 Restoration Fort Worth, so go ahead and call one of our water damage Trophy Club specialists today.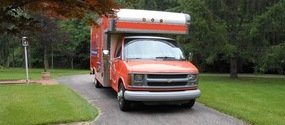 We know from years in the industry that water damage is usually unexpected so it is must to prevent problems before they happen.
That is why we offer all of our Trophy Club customers a free inspection to check for mold and plumbing problems.
We also want to make the process as affordable and worry-free as possible for you and your family regardless of your budget, which is why we also work with insurance companies to get you the coverage you deserve when filing a claim.
The citizens of the thriving community of Trophy Club have high standards when it comes to their homes, and rightfully so.
So if you're in search of only the best solutions available for water damage restoration in the Fort Worth area look no further than 911 Restoration and call our water damage Trophy Club team now!